Literature, Environment and Ecology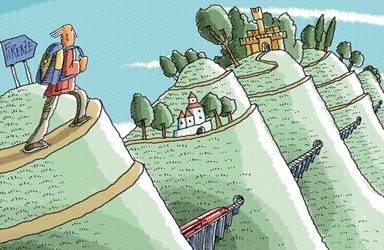 "La conoscenza del territorio è la conoscenza delle sue forme di vita, dei suoi fili, dei suoi movimenti, che sola può permetterci di abitarlo rispettandoli, dialogando, adattando la nostra presenza a quel che già c'è, per non correre il rischio di fare il contrario: adattare l'altro a quel che noi siamo, impedendogli di essere altro".
THE WORD OF THE MOMENT
SCHIFF ERDE
Sooft wir von Ratten hörten, die, nach menschlichem Urteil, feige ein Schiff verlassen hatten, so prompt wurde uns wenig später der Untergang des verlassenen Schiffes bestätigt. Es stimmt, rief die Rättin. Dieser Satz hat unseren Ruf gefestigt. Doch als es zum Schluß um das Schiff Erde ging, bot sich kein Planet zum Umsteigen an. Deshalb suchten wir unterhalb der menschlichen Bunkersysteme, Hoch- und Tiefbauten unterwühlend, Zuflucht. Auch legten wir Vorräte an, was während der Humanzeit nur die bengalische Reisratte tat.
Günter Grass, Die Rättin, München, Deutscher Taschenbuch Verlag, 2015, S. 67-68.