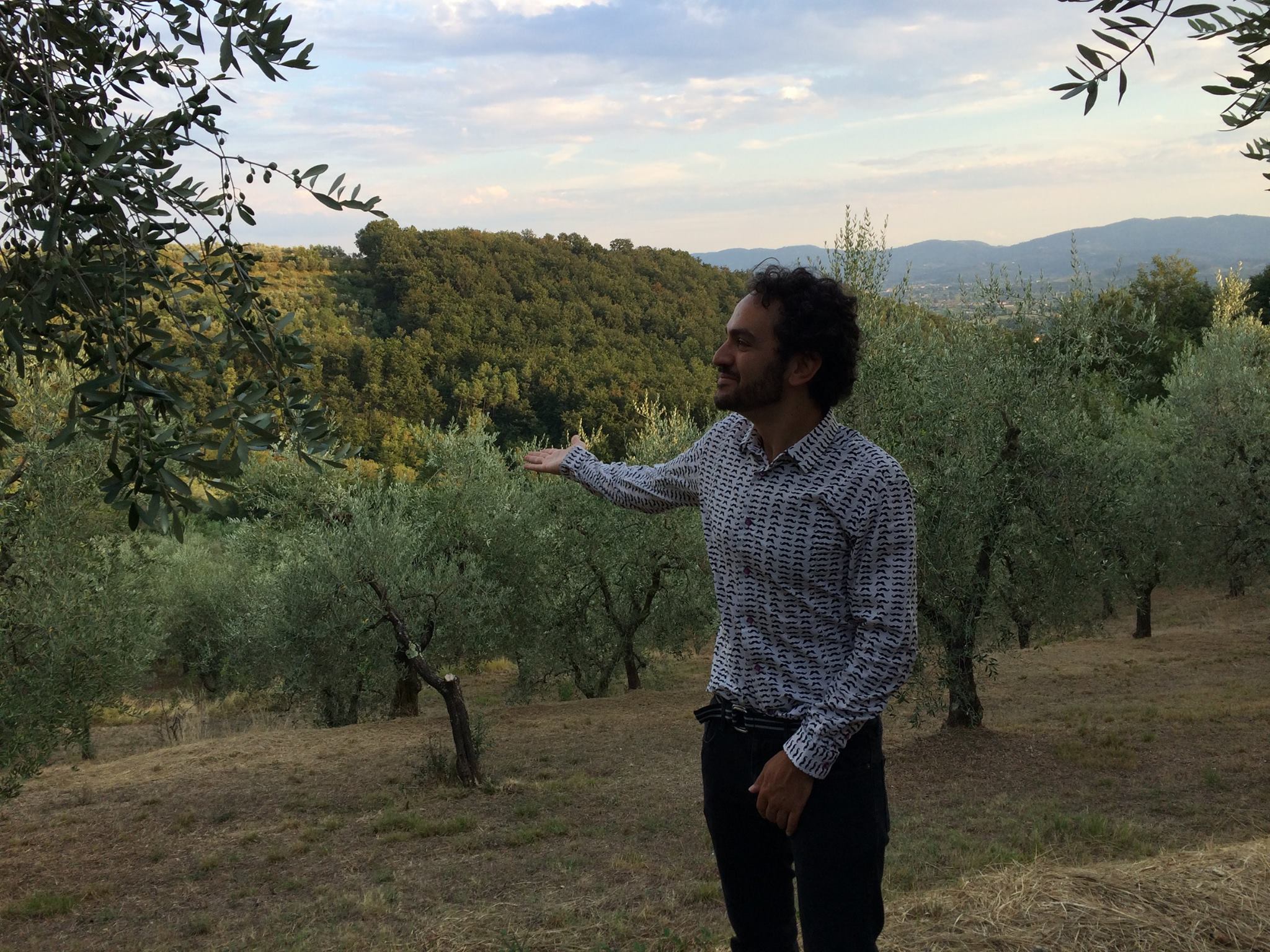 Riccardo Barontini
Riccardo Barontini is a postdoctoral fellow in French at Ghent University, in the project "Literature, Environment and Ecology". He graduated from the École Normale Supérieure de la rue d'Ulm, he holds an Agrégation in Italian and a Ph.D. in French Literature from Sorbonne University, and he has been a visiting researcher at Stanford University. His main research topics are French contemporary literature, theories of the imagination and ecopoetics. He recently edited, with Julien Lamy, the volume L'Histoire du concept d'imagination en France (de 1918 à nos jours). He's in the redactional board of the international journal "Ermeneutica Letteraria".  He is currently working on ecocritical and ecopoetical matters with a specific focus on the imagination and narrativization of natural scientific information in contemporary fiction. He is also the webmaster and coordinator of the site Literature.green.
Ecopoetical Bibliography
Articles
Riccardo Barontini, « Portrait du philosophe en écrivain: une lecture écopoétique de l'oeuvre de Gaston Bachelard », dans Études Bachelardiennes, n° 1, juin 2020 (article soumis, en cours d'évaluation)
Riccardo Barontini, « Espaces d'espèces : délocalisation du sujet et frontières de l'humain chez Tristan Garcia »  dans Jochen Mecke et Anne-Sophie Donnarieix (dir.), La délocalisation du roman. Esthétiques néo-exotiques et redéfinition des espaces contemporains, Berne, Peter Lang, 2020 (en cours de publication).
Riccardo Barontini, Jérôme Meizoz, «L'environnement de la modernité. Entretien de Jérôme Meizoz avec Riccardo Barontini autour d'Absolument Modernes et de Haut Val des Loups» in Literature.green, janvier 2019,  URL: https://www.literature.green/lenvironnement-de-la-modernite-entretien-de-jerome-meizoz-avec-riccardo-barontini/
Riccardo Barontini,  "Enraciner Le Cosmopolitisme? Lieux, Sujet et Communauté Dans Le Pays de Marie Darrieussecq" in Revue critique de fiction française contemporaine,  no. 19, 2019, p. 67–77.
Riccardo Barontini, Christine Van Acker,  «Écrire le vivant: l'imagination au défi de la science. Entretien de Christine Van Acker avec Riccardo Barontini autour de La bête a bon dos» in Literature.green, juin 2019,  URL: https://www.literature.green/ecrire-le-vivant-limagination-au-defi-de-la-science/, page consultée le 13 janvier 2020. 
Riccardo Barontini, « Roger Caillois dans le miroir de l'Amérique Latine : dialectiques et ambiguïtés d'un cosmopolitisme littéraire », in A.  Cadin, P. Coudurier, J. Desclaux, M. Gaboriaud, D. Pierre (sous la dir. de), Romans et récits français, entre nationalisme et cosmopolitisme, Paris, Classiques Garnier, 2017, p. 329-342.
Unpublished talks
Riccardo Barontini, « Antoine Volodine's Poetics of Disaster », Conference ASLE « Paradise on Fire » UC Davis, 28 june 2019. 
Riccardo Barontini, « Imaginaire des lieux pollués dans l'œuvre d'Antoine Volodine », Colloque Réinventer la nature : pour une approche écopoétique des littératures contemporaines de langue française, Faculté de Sciences Humaines et Sociales de Tunis, 9-11 november 2018.